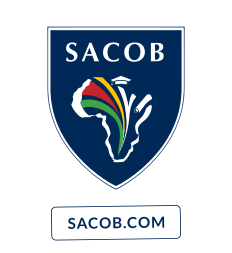 This programme is the first level in the ICB Financial Accounting Programme. The Junior Bookkeeper can complete all the functions of the Accounts Clerk, Debtors Clerk, Creditors Clerk and Payroll Clerk and is an integral member of the accounts department in any organisation. The programme includes a study of business communication and numeracy, basic bookkeeping to trial balance, basic conditions of employment, SARS registrations and submissions, payroll bookkeeping and computerised accounting.
This study option includes:
Log in or create an account to see course fees
Description
Do you have a firm understanding of numbers, a passion for accounting or the desire to run your own business? If so, managing finances and drawing up official statements could form an essential part of your future. SACOB can help you lay a strong foundation for your auditing career by offering you online the Foundation Level for the ICB Financial Accounting Programme.
With this qualification, you can act as an account, creditor, debtor and payroll clerk, calculating monthly remunerations and returns, as well as reconciling bank and supplier statements. These duties are integral to the successful administration of a business. By developing the skills needed to function in this area, you?ll become an indispensable member of the workforce.
Accreditation
Institute of Certified Bookkeepers as a Quality Assurance Partner of the QCTO.
Qualification
National Certificate: Bookkeeping NQF L3 (SAQA ID: 58375)
Designation
Junior Bookkeeper
Accounts Clerk
Reconciliation Clerk
Payroll Clerk
Accounts Payable/Receivable Clerk
Requirements
You have to be at least 16-years old and have passed Grade 10 (Standard 8), or have an equivalent qualification. You don?t need any previous accounting knowledge or experience, as our foundation level courses teach you all the basics.
Subjects
ICB Business Literacy
ICB Bookkeeping to Trial Balance
ICB Payroll and Monthly SARS Returns
ICB Computerised Bookkeeping
Packages
This course is available via two comprehensive support packages, Online Standard and Online Premium. Each Package includes the following:

Online Standard:
- Textbooks
- Introduction Video
- Exam Info
- Q & A Platform
- Concept Videos
- Forums
- Exam Timetable
- Study Schedule
- A Mock Exam & Solutions

Online Premium:
- Textbooks
- Introduction Video
- Exam Info
- Q & A Platform
- Concept Videos
- Forums
- Exam Timetable
- Study Schedule
- Multiple Mock Exams & Solutions
- LIVE Webinars via Zoom
- Recording of the LIVE Webinars
- Quizzes
- Exam Walkthrough (Pre-recorded)
Assessment
Portfolio of Evidence, including assignments and tests. 60% to pass

Final ICB Exam
Downloads