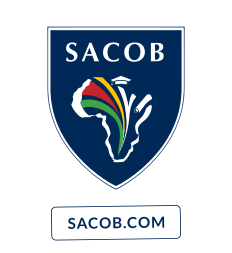 Description
As a CIMA Global Learning Partner SACOB can offer you the full CIMA Qualification which is comprised of three levels; Operational Level, Managerial Level and finally the Strategic Level. On completion of all three levels you will be required to submit your 'CIMA career profile' of your three years work-based practical experience for assessment.
The Operational Level introduces several operational and functional areas of a business, such as information systems, operations management, marketing, human resource management, cost accounting, budgeting, taxation, financial accounting and reporting.
The Managerial Level, the second level, focuses on a more integrated view of management and covers project management, management of relationships, pricing and products decisions, cost planning, group financial statements, as well as analysis and interpretation of financial accounts.
The final level, before submitting your 'CIMA career profile' for assessment, is the Strategic Level which concentrates on developing the knowledge and skills used in implementing different strategies. Management of financial risk, risk and internal control, financing decisions, investment decisions and project control are all areas that are addressed when completing this programme.
Please note regarding CIMA and the OLC. Click here for all the details.
Accreditation
Chartered Institute of Management Accountants
Qualification
CIMA Chartered Management Accountant (After CIMA assessment of Practical Experience)
Designation
Senior Finance Manager

After Completing your CIMA Career Profile, you will be assessed based on your working experience, and you can qualify for the Membership of the Chartered Institute of Management Accountants and the CGMA designation.
Requirements
The CIMA Certificate Level would need to have been completed before commencing with the Operations Level, unless you have completed previous qualifications in a similar field and could therefore apply for exemptions. It is recommended that students have a good understanding of mathematics and the English language.
Subjects
CIMA E3: Strategic Management
CIMA P3: Risk Management
CIMA F3: Financial Strategy
Packages
Home Study

The Home Study Package offers:

Textbooks
Study guides
Workbooks - Not for all subjects
Lecturer Support - via Email, Phone and access to the Student Question & Answer Platform

Online Classroom

The Full Online Classroom Package builds on the Home Study Package and provides you with the digital resources that may be available for your course as well as giving you access to the SACOB Online Classroom. The Online Classroom Package offers:

Video Kit
Study plans
Quizzes
Assessment downloads and uploads
SACOB Student Forum
Assessment
1 Managerial Integrated Case Study Exam
3 Computer based examinations, 1 per subject.
1 Computer based Case-study examnation
What's next
You have now completed the CIMA Chartered Financial Accounant programme, after an assessment of your work Experience you can become a fully qualified Charted accountant.