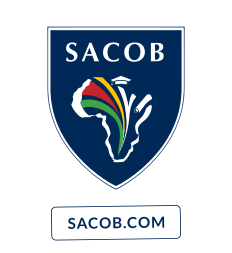 This programme is CIMA's own entry route to the CIMA Professional Qualification. It is highly valued as it provides you with the knowledge and understanding in the basics of management accounting, financial accounting and business. This knowledge is vital in today's business environment.
Please ensure you have read and meet the entry requirements before completing your enrollment
This study option includes:
Log in or create an account to see course fees
Description
As a CIMA Global Learning Partner, SACOB offers you the CIMA Certificate in Business Accounting, where you can lay a solid foundation for future job opportunities by learning the basics of financial management. Whether you're fresh out of school or a college graduate, this learning programme offers you an invaluable opportunity to upskill yourself.
If you haven't studied accounting before, don't stress – no previous accounting experience is needed when enrolling the?CIMA?qualification. However, a decent grasp of Mathematics and the English language will help you navigate effectively through the course material.
Please note regarding CIMA and the OLC. Click here for all the details.
Accreditation
Chartered Institute of Management Accountants
Qualification
CIMA Certificate in Business Accounting (CIMA Cert BA)
Designation
A junior accounts or cost clerk/junior bookkeeper role in an small or medium-sized enterprise. A range of junior or cost accounting administration roles within an accounting department of a larger organisation or financial shared service centre.
Requirements
Basic Mathematics and English Literacy
Subjects
BA1 - Fundamentals of Business Economics
BA2 - Fundamentals of Management Accounting
BA3 - Fundamentals of Financial Accounting
BA4 - Fundamentals of Ethics, Corporate Governance and Business Law
Packages
Home Study

The Home Study Package offers:

Textbooks
Study guides
Workbooks - Not for all subjects
Lecturer Support - via Email, Phone and access to the Student Question & Answer Platform

Online Classroom

The Full Online Classroom Package builds on the Home Study Package and provides you with the digital resources that may be available for your course as well as giving you access to the SACOB Online Classroom. The Online Classroom Package offers:

Video Kit
Study plans
Quizzes
Assessment downloads and uploads
SACOB Student Forum
Assessment
4 Computer based examinations, 1 per subject. 50% pass mark.