Many people ask how to see the Fees on our website, so here's a quick guide to see all of the fees for all of our Courses. Please note that these are tuition fees in total , payment methods are finalised with your course advisor, where studies can be paid off monthly via debit order or installments, so you can pay off your study fees at affordable rates.
These are the total fees for the course of your choice. Please follow the steps below to see the Fees of your selected Course. This includes exam booking fees, tuition fees, certificate fees  and administration fees. All our SACOB study material is delivered free of charge within South Africa!
1 Visit this page and register on our website by filling out this form. Click here to go to the page.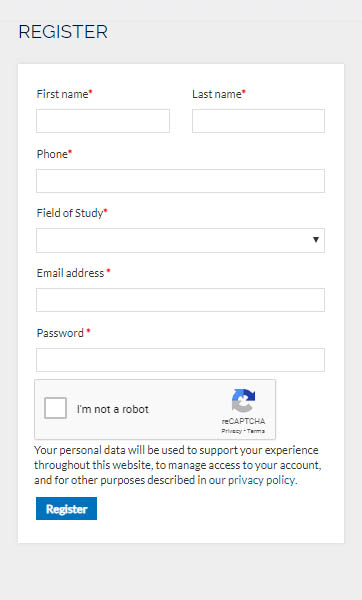 2 Navigate to your Course of Interest.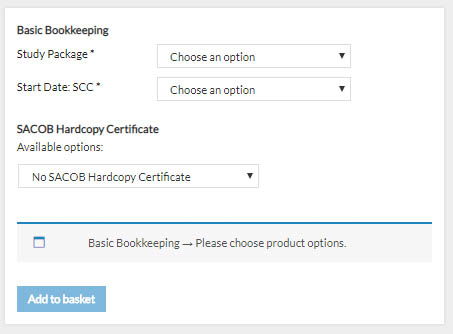 3 Select your Study package and Starting date and the prices will appear.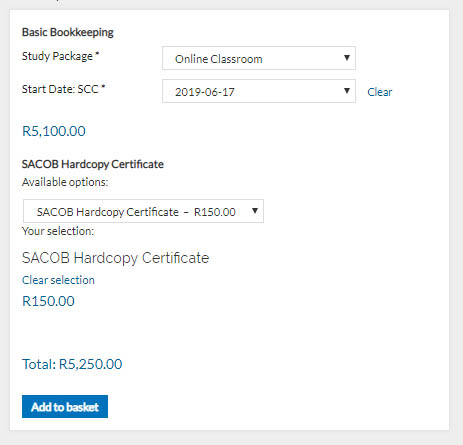 Some terms to consider regarding fees:
"Fees" means the fees, charges, or purchase consideration that Student will pay to SACOB in respect of Goods and Services provided by SACOB under Orders. Despite SACOB's best efforts, the stated Fees may be incorrect. SACOB will confirm the Fees for any Goods or Services when SACOB accepts the Student's offer. Fees include study material as well as free delivery within South Africa. Student will pay SACOB the Fees. SACOB will invoice the applicable Fees in advance, starting from the Effective Date. SACOB may change the Fees and payment terms upon 30-calendar days prior written notice to Student.Registration & Exam Fees are subject to change without any prior notice.