Let's get you, exam ready!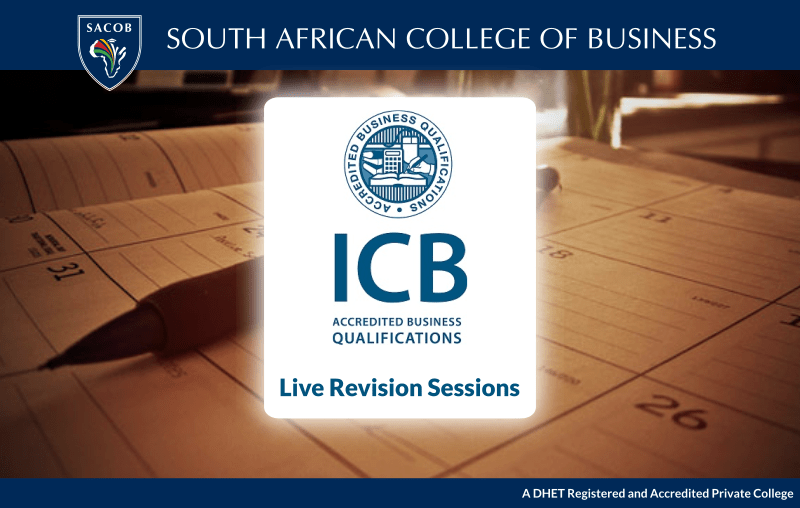 SACOB is hosting a line of live revision webinars in 2020. They are all about getting back on track after the holidays and into instant exam mode.
Get on the fast track to knowing everything you need to know before the exams on the 10th of February 2020.
The webinars are hosted from 11 January through to 06 February 2020. Almost a month's worth of revision with SACOB. The revision sessions will be action packed and covering everything you need to know to pass your exams.
---
---
Which Subjects Apply?
---
---
---
---
When do they start?
---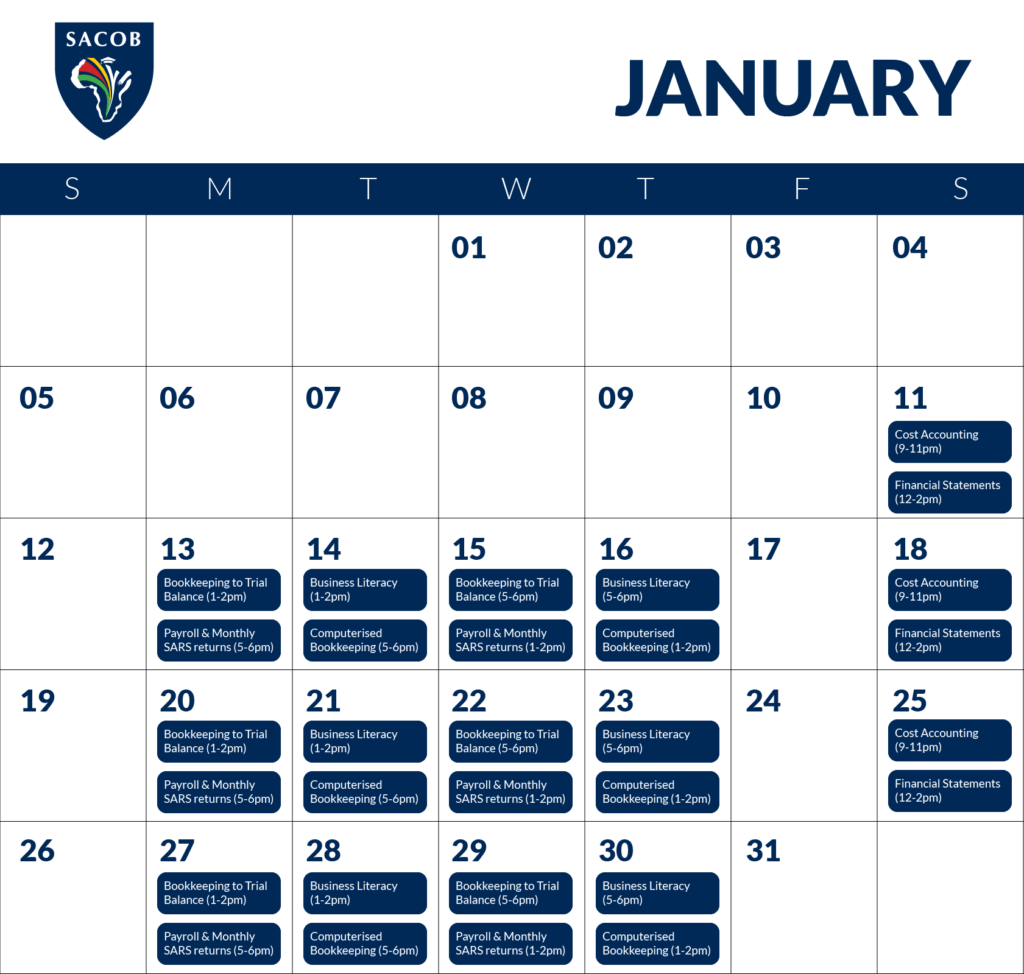 ---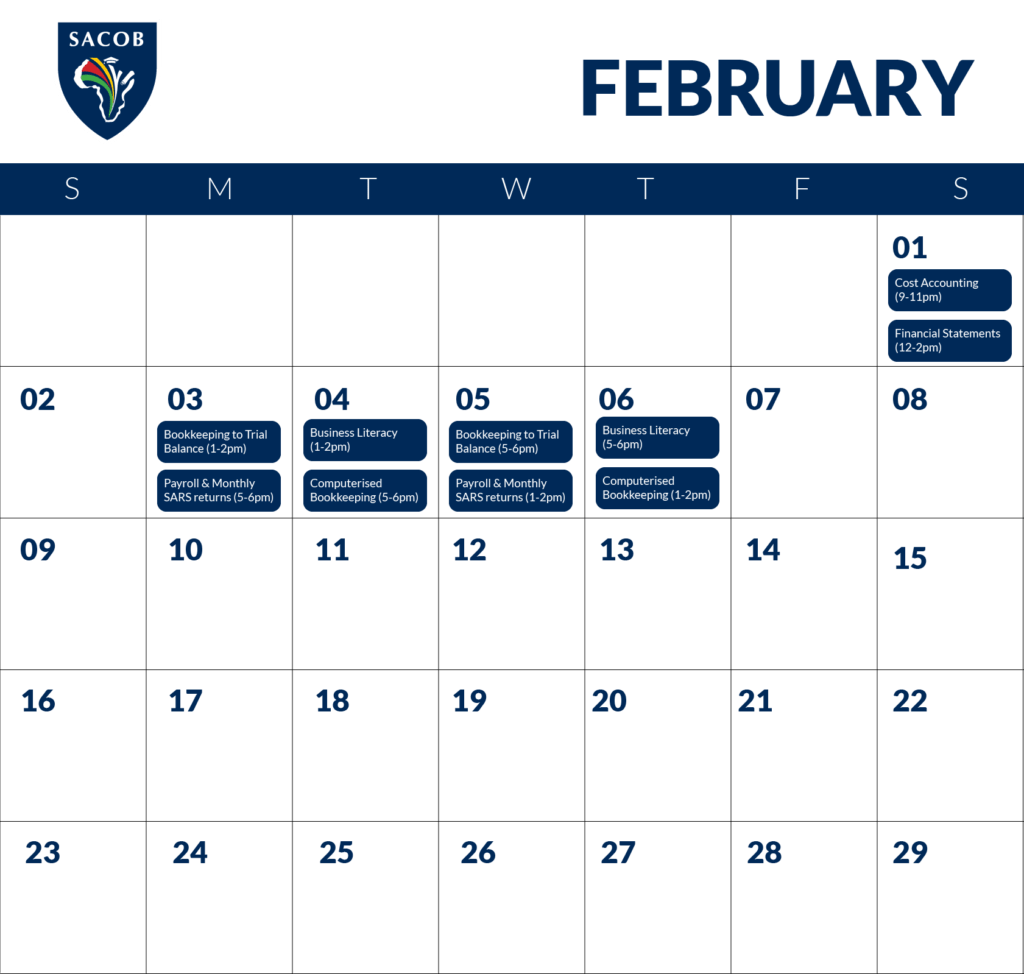 ---
---
Cost
– R800 per subject which includes full access to all 8 sessions
– Revisions notes and activities
– Question and Answer time with the lecturer
– Access to the video recordings after each session
---
Requirements
– Access to a PC (with speakers)
– Access to the internet with decent speed
---
Please note:
SACOB's Live Revision Sessions are open to ALL students, not just registered SACOB students.
If you have enrolled somewhere else, no problem you can still attend.
---
---
Your Online Interactive Timetable
Click here to Check out our live interactive timetable for all the updates.
---
---