For the past few months SACOB has been busy behind the scenes looking at ways that we can improve our offering and more importantly looking at ways that we can make quality education available to more and more of our students.
That's where our ICB Live Online Classes come in…
What are Live Online Classes?
These Live Online Classes are much like Webinars and are conducted from 1pm – 2pm

Interactive learning during these live webinars will enable you to develop and master the required knowledge and skills competences

Real time teaching and support by your ICB lecturer

Real time question and answer sessions

ICB exam revision and ICB exam techniques included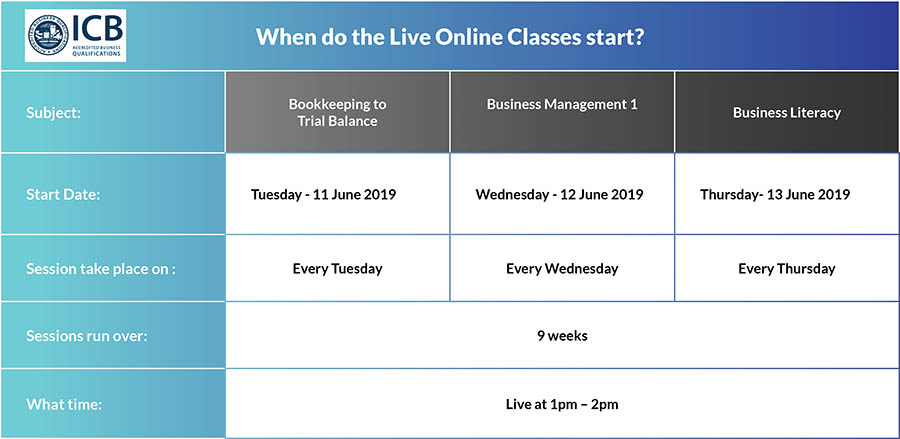 Why those times?
1pm  – 2pm
Lunch time, which means more students are able to attend and it doesn't cut into your after work commitments.
Psst…you can even ask your employer if you can make use of the company resources such as computer and internet for that hour. Many don't mind if it's during your lunch break and if it's to better yourself (and the company) in the long run.
What is SACOB's Guaranteed pass?
Follow our ICB programme, complete all ICB activities, attend all Live Online Classes, participate in discussions, obtain 70% in all activities and we guarantee you to pass. Additional T's & C's apply.
The Cost?
First time launch fee of only R300 per subject (includes access for all 9 weeks).
How do I register for the Online Classes?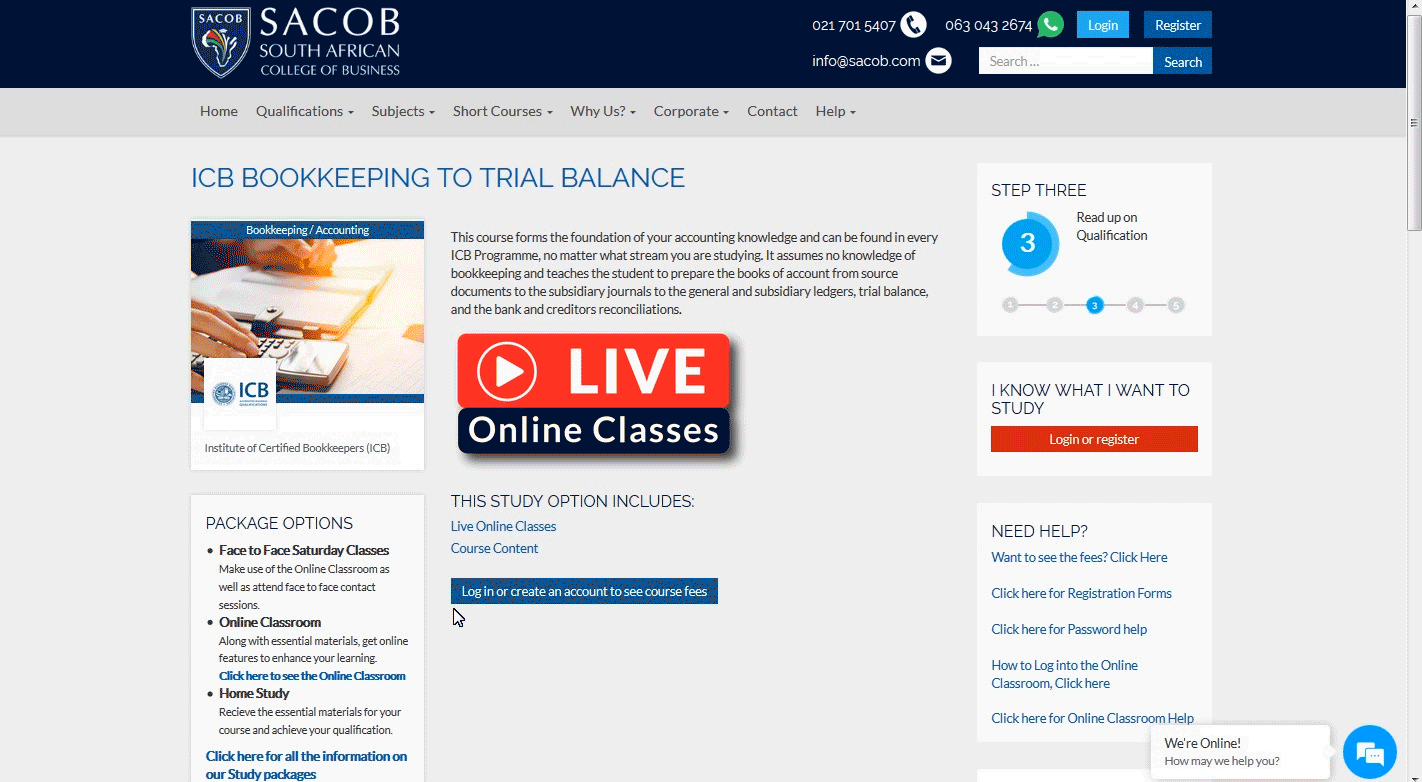 Confirm your attendance with your Course Advisor today.
Stay tuned…
We are launching our Live Online Classes on our ICB subjects but our CIMA, ACCA, CSSA and AT(SA) students don't you worry, we will be rolling it out for your subjects too within the next couple of months.