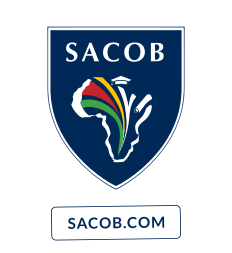 Description
This subject forms part of the Intermediate Level in the ICB Public Sector Accounting. This subject and the remainder of the Intermediate Level is aimed at producing technical public accountants who are deemed to be proficient in the execution of the annual bookkeeping and accounting function in the public sector. This subject will provide students with the knowledge, understanding and skills to be successful accounts administrators in the public sector. It will also allow students opportinities to grow, develop and transform poor financial management practices in the public sector. Finally by completing this course SACOB and the ICB will provide the public sector with professionally qualified, skilled and ethical staff, who add value and contribute to the efficiency and productivity of the South African government.
Accreditation
Institute of Certified Bookkeepers as a Quality Assurance Partner of the QCTO.
Qualification
This subject forms part of a national qualification. On completion of this subject and the remainder of the subjects in this level you will receive a national certificate.
Requirements
National Certificate: Public Sector Accounting, which consists of the previous 4 learning areas.
Duration
This subject can be completed in 3 months.
Subjects
Basic economic principles
Management information systems
Public sector financial statements
Risk management in the public sector
Performance management in the public sector
Project management in the public sector
Packages
Home Study

The Home Study Package offers:

Textbooks
Study guides
Workbooks - Not for all subjects
Lecturer Support - via Email, Phone and access to the Student Question & Answer Platform

Online Classroom

The Full Online Classroom Package builds on the Home Study Package and provides you with the digital resources that may be available for your course as well as giving you access to the SACOB Online Classroom. The Online Classroom Package offers:

Video Kit
Study plans
Quizzes
Assessment downloads and uploads
SACOB Student Forum
Assessment
This subject is assessed by the ICB by means of a Portfolio of Evidence where you are required to complete Activities (assignments) and Evaluations (tests) and then complete a final summative assessment (exam) written at an ICB assessment centre. Please be sure to register for your assessment.
What's next
You can continue your studies with SACOB and ICB and complete more subjects that make up this qualification.
Downloads