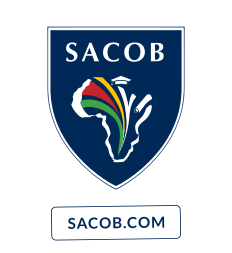 This programme is the Second level in the ICB Entrepreneurship Programme. On completions of this level you will be able to lead a small/medium sized business. Manage your work schedule as an entrepreneur. Operate efficiently in an office environment. Apply law, marketing, PR and economic principles in business. draw up and interpret financial statements and reports. work efficiently with HR and labour relations and finally apply local and global growth principles.
This study option includes:
Log in or create an account to see course fees
Description
Every entrepreneurial venture needs someone who is financially savvy, and that'll be you if you study this qualification. The specially-selected subjects in this small business financial management course are designed to give you the financial, accounting and commercial skills you?ll need to make your business a success. The subjects also cover strategy, technical knowledge and personal skills.
Accreditation
Institute of Certified Bookkeepers as a Quality Assurance Partner of the QCTO.
Qualification
NQF L5 (SAQA ID 23619) - Higher Certificate: Office Administration
Designation
CSOAIcb (SA) - Certified Senior Office Administrator
Requirements
Successful completion of ICB Foundation Level Entrepreneurship.
Subjects
ICB Office and Legal Practice
ICB Entrepreneurship 2
ICB Marketing Management and Public Relations
ICB Financial Statements
ICB Human resources Management and Labour Relations
Packages
Home Study

The Home Study Package offers:

Textbooks
Study guides
Workbooks - Not for all subjects
Lecturer Support - via Email, Phone and access to the Student Question & Answer Platform

Online Classroom

The Full Online Classroom Package builds on the Home Study Package and provides you with the digital resources that may be available for your course as well as giving you access to the SACOB Online Classroom. The Online Classroom Package offers:

Video Kit
Study plans
Quizzes
Assessment downloads and uploads
SACOB Student Forum
Assessment
Portfolio of Evidence, including assignments and tests. 60% to pass

Final ICB Exam