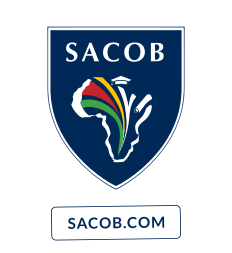 This programme is the first level in the ICB Entrepreneurship Programme. Once you have completed this level you will have an understanding of what it means to be an entrepreneur in South Africa. Identify business opportunities, set up a new business. Understand the documents, processes and recording of financial transactions in the business. Communicate effectively with all stakeholders. Cost and price products and manage working capital. Manage business logistics. Work with SARS and other statutory bodies and finally operate a personal computer.
Please ensure you have read and meet the entry requirements before completing your enrollment. If you are unsure whether you meet the requirements then feel free to get in touch with us, we'll help guide you.
This study option includes:
Log in or create an account to see course fees
Description
If you have dreams and ambitions of starting your own company the ICB's Entrepreneurship stream is an invaluable tool. This programme forms the Foundation Level in the ICB Entrepreneurship Programme and equips registrants with the necessary knowledge to start, manage or develop a small or medium sized business.
Accreditation
Institute of Certified Bookkeepers as a Quality Assurance Partner of the QCTO.
Qualification
NQF L4 (SAQA ID 48736) National Certificate: Small Business Financial Management
Designation
CSBFMIcb (SA) - Certified Small Business Financial Manager
Requirements
Grade 11, NQF L3 or an equivalent.
Subjects
ICB Entrepreneurship
ICB Bookkeeping to Trial Balance
ICB Business Literacy
Packages
Home Study

The Home Study Package offers:

Textbooks
Study guides
Workbooks - Not for all subjects
Lecturer Support - via Email, Phone and access to the Student Question & Answer Platform

Online Classroom

The Full Online Classroom Package builds on the Home Study Package and provides you with the digital resources that may be available for your course as well as giving you access to the SACOB Online Classroom. The Online Classroom Package offers:

Video Kit
Study plans
Quizzes
Assessment downloads and uploads
SACOB Student Forum
Assessment
Portfolio of Evidence, including assignments and tests. 60% to pass

Final ICB Exam