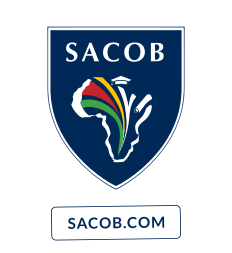 This programme is the third level in the ICB Entrepreneurship Programme. Students completing this level will be able to work with a management information system at a corporate level. Prepare a business for internal/external audit. Apply principles of strategic intent and strategic thinking in a global entrepreneurial environment. Apply managerial finance and control principles in a commercial environment. Understand and stick to entrepreneurial ethics. Manage and lead change in your business and finally draw up and interpret financial statements and reports in accordance with IFRS.
This study option includes:
Log in or create an account to see course fees
Description
Every entrepreneurial venture needs someone who is financially savvy, and that'll be you if you study this programme. The specially-selected subjects in this small business financial management qualification are designed to give you the financial, accounting and commercial skills you?ll need to make your business a success. The subjects also cover strategy, technical knowledge and personal skills.
Accreditation
Institute of Certified Bookkeepers as a Quality Assurance Partner of the QCTO.
Qualification
NQF L6 (SAQA ID 20366) National Diploma: Financial Accounting
Designation
Financial Accountant, Chief Financial Officer in an entrepreneurial environment, Business Consultant, Business Advisor, Accounting Officer (via SAIBA, if you meet their criteria)
Requirements
Successful completion of ICB Intermediate Level Entrepreneurship
Subjects
ICB Entrepreneurship 3
ICB Financial Management and Control
ICB Financial Reporting and Regulatory Frameworks
ICB Research Theory and Practice
Packages
Home Study

The Home Study Package offers:

Textbooks
Study guides
Workbooks - Not for all subjects
Lecturer Support - via Email, Phone and access to the Student Question & Answer Platform

Online Classroom

The Full Online Classroom Package builds on the Home Study Package and provides you with the digital resources that may be available for your course as well as giving you access to the SACOB Online Classroom. The Online Classroom Package offers:

Video Kit
Study plans
Quizzes
Assessment downloads and uploads
SACOB Student Forum
Assessment
Portfolio of Evidence, including assignments and tests. 60% to pass

Final ICB Exam
What's next
You now have the practical and theoretical skillset to start your own venture and turn your ideas into business realities. You can contiinue with SACOB to boost your skillset with a supplementary short course to further equip you for success.