After many months of researching, planning and testing we are now ready to reveal our new and improved website.
Although the SACOB team members have many super powers, we are only human in the end so we'd like to ask our SACOB students and prospective students to do some testing for us.
By enrolling for a SACOB Short Course you will be making your way around our website, reading the content, testing links, testing the checkout process and then giving us valuable insight regarding our website by completing a short and sweet survey.
As a thank you, you can make use of this code:
L1FT9FF!
to receive R1000 off any SACOB Short Course of your choice. The more people we have testing the site out for us the better so feel free to get some of your friends involved, they too can receive R1000 off a SACOB Short Course.
How it will work:
1.   Take a look around the site
2.   Read up on our SACOB Short Courses, choose which one is best for you
3.   Start the enrolment process and move from one step to the next
4.   Before proceeding to checkout , enter your coupon code: L1FT9FF! to receive your R1000 off, and click Apply coupon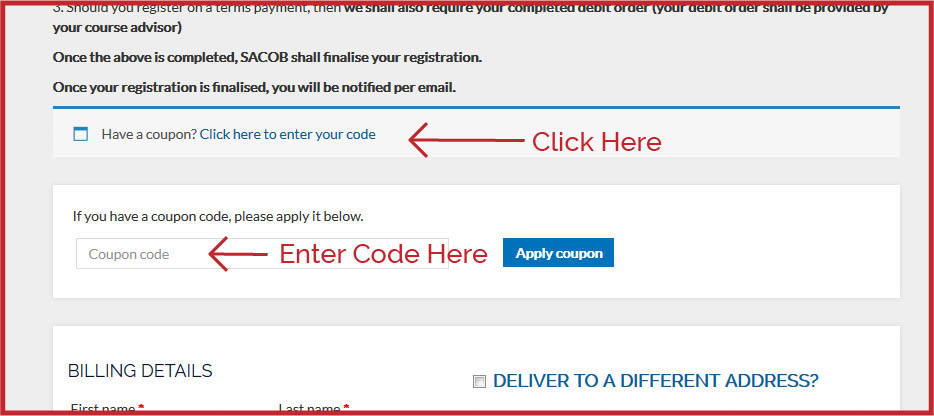 5.   Before you Click place order, scroll down to fill out the Promotional survey which will give you an opportunity to give us all your thoughts, if you want to say more then please drop us an email on info@sacob.com with your additional feedback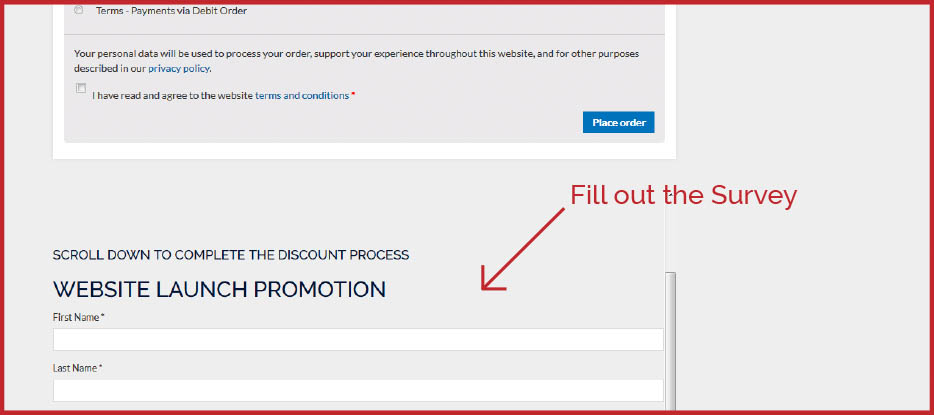 6.   On completion of the survey you will have an opportunity to comment on a facebook post – to help encourage other prospective students in pursuing their academic goals with SACOB :).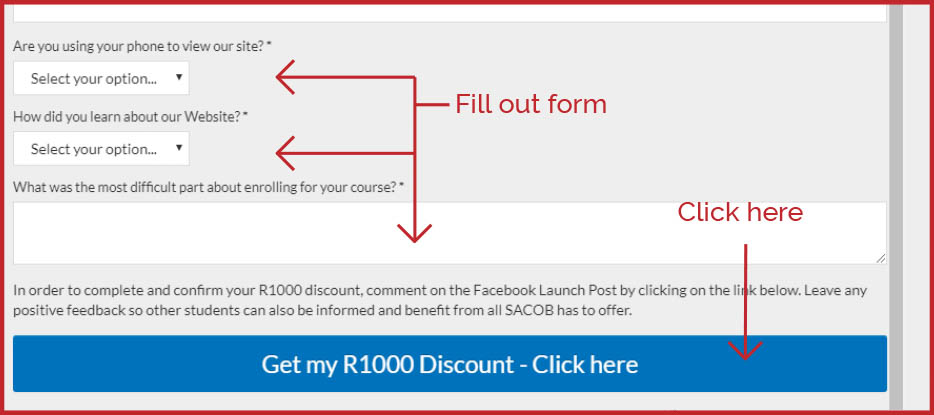 Should you have any questions at all during this process please feel free to reach out to us by using the online chat system at any stage.